Rescue mission to avoid wasting eight-week-old kitten who fell into quarry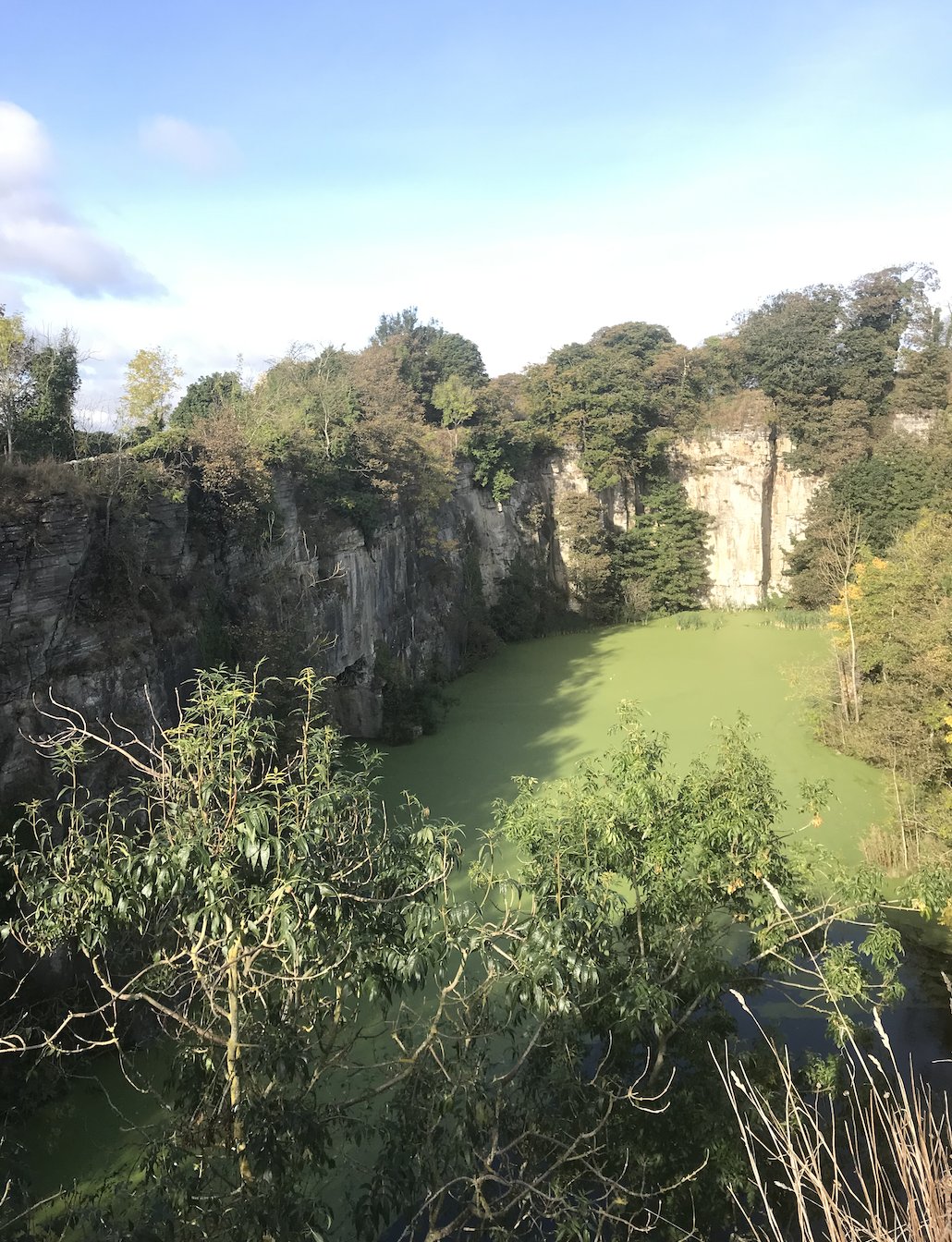 A tiny kitten could possibly be heard meowing for assist from a 30ft-deep quarry.
An RSPCA rescuer was known as to a quarry close to a caravan park in Leyburn, Yorkshire Dales, on Sunday (10 October) after passersby heard meows coming from the 30ft-deep chasm.
Animal rescue officer David Holgate attended the scene after a neighborhood tree surgeon had tried to rescue the little cat the day prior to this.
Inspector John Lawson attended the next day and stated: "A tree surgeon had heard the cat crying and tried to rescue her however the frightened kitten had been spooked and tucked herself into a decent crevice which we couldn't attain.
"The previous quarry was deep and the kitten was regarded as trapped midway down the cliff edge. It was very harmful for each the kitten and for anybody making an attempt to assist her.
"Locals stated the poor kitten had been caught down there since no less than Friday 8 October after they first heard meowing they usually grew increasingly more involved when it didn't cease."
David and the tree surgeon met on the web site and arrange a cat lure which they then lowered into the quarry secured with a rope.
John returned the next day to examine the lure and added: "I returned on Sunday (11 October) and was thrilled that the lure had labored and the kitten was trapped, safely, inside. I fastidiously winched the cat lure up and eventually bought a look on the frightened little tabby and white kitten.
"It's tough to understand how the toddler ended up in such a dangerous spot; she could have been born to a stray cat down within the depths of the quarry and began meowing for assist after getting separated from her mum. Alternatively, she could have ventured away from her mum and tumbled into the quarry to develop into caught. Either means, we have been very nervous about her down there so it was great to lastly see her again on larger floor."
John took the little eight-week-old cat – now nicknamed Little Dot – to RSPCA officer and fosterer Inspector Steph Baines.
Steph stated: "She's doing nicely and now has two large step-brothers, who're round five-months-old and have been rescued after their mum – a feral cat – turned injured and the entire household wanted some assist.
"Little Dot and her two large brothers – Joey and Chandler – are all nervous however are slowly getting braver and can now let me stroke them."
To assist the RSPCA proceed rescuing, rehabilitating and rehoming animals in determined want of care please go to our website or name our donation line on 0300 123 8181.
We usually write about all issues regarding cats on our Blog Katzenworld!
My companion and I are owned by 5 cheeky cats that stand up to all types of mischief that in fact, you'll additionally be capable to discover out extra about on our Blog
If you have an interest in becoming a member of us by turning into an everyday contributor/visitor writer do drop us a message @ info@katzenworld.co.uk .