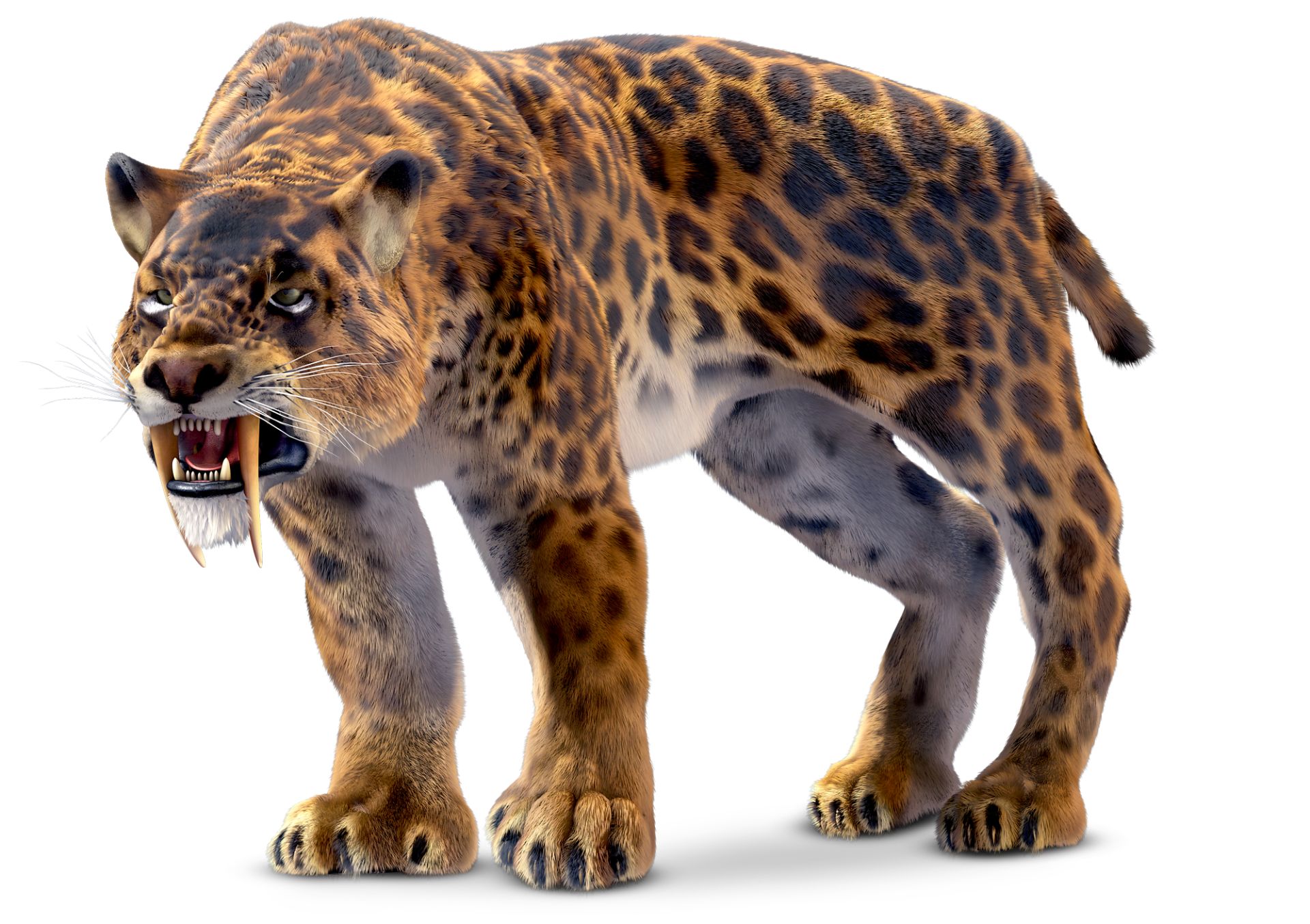 In liquid dappled grace the creature glides
Through tangled jungles: gloomy, humid, inexperienced,
Impenetrable: nothing's to be seen:
His camouflage mysteriously hides
His fluid type. He softly floats and slides
From shade to shade at residence on this demesne.
The sabertooth, whose feral sense is eager,
Leaps on the reptile, with large energy bestrides
His large foe and snaps its armored neck
As although it had been extra tender than a twig,
More fragile than a chipmunk or a mouse,
Then he begins his lonely affected person trek
And hauls his gory prey far off, so large,
Then picks it up and stalks into the home.
Author notes
The topic, after all, is her beautiful home cat looking somewhat lizard in Florida and carrying it into the home. I hope readers have a humorousness.
html div#vHbBayqIax div#vHbBayqIax_inpost.columbine-container { background: #fff; border: 3px strong #91a6bf; -webkit-border-radius: 5px; -moz-border-radius: 5px; border-radius: 5px; margin: 10px auto; text-align: heart; width: 100%; padding: 20px 30px; colour: #555; -webkit-box-sizing: border-box; -moz-box-sizing: border-box; box-sizing: border-box; } html div#vHbBayqIax div#vHbBayqIax_inpost.columbine-container div.columbine-miniText { font-size: 1em; line-height: 28px; text-transform: uppercase; colour: #54C3A5; font-weight: daring; font-family: Lora, Helvetica, Arial, sans-serif; } html div#vHbBayqIax div#vHbBayqIax_inpost.columbine-container div.columbine-heading { font-weight: daring; line-height: 1.5; } html div#vHbBayqIax div#vHbBayqIax_inpost.columbine-container div.columbine-caption { margin-top: 12px; font-style: italic; font-size: 18px; line-height: 28px; } html div#vHbBayqIax div#vHbBayqIax_inpost.columbine-container .columbine-form { overflow: hidden; margin-top: 20px; } html div#vHbBayqIax div#vHbBayqIax_inpost.columbine-container div.columbine-three-col1 { float: left; width: 33.333%; } html div#vHbBayqIax div#vHbBayqIax_inpost.columbine-container div.columbine-three-col2 { float: left; width: 33.333%; } html div#vHbBayqIax div#vHbBayqIax_inpost.columbine-container div.columbine-three-col3 { float: left; width: 33.333%; } html div#vHbBayqIax div#vHbBayqIax_inpost.columbine-container div.columbine-two-col1 { float: left; width: 66.333%; } html div#vHbBayqIax div#vHbBayqIax_inpost.columbine-container div.columbine-two-col2 { float: proper; width: 33.333%; } html div#vHbBayqIax div#vHbBayqIax_inpost.columbine-container enter.columbine-input, html div#vHbBayqIax div#vHbBayqIax_inpost.columbine-container enter.mo-optin-form-custom-field.date-field, html div#vHbBayqIax div#vHbBayqIax_inpost.columbine-container enter.mo-optin-form-custom-field.text-field, html div#vHbBayqIax div#vHbBayqIax_inpost.columbine-container enter.mo-optin-form-custom-field.password-field, html div#vHbBayqIax div#vHbBayqIax_inpost.columbine-container choose.mo-optin-form-custom-field, html div#vHbBayqIax div#vHbBayqIax_inpost.columbine-container textarea.mo-optin-form-custom-field { background-color: #ffffff; width: 100%; show: block; -webkit-box-sizing: border-box; -moz-box-sizing: border-box; box-sizing: border-box; -webkit-border-radius: 0; -moz-border-radius: 0; border-radius: 0; padding: 11px 17px; font-size: 16px; line-height: 16px; text-align: left; border: 1px strong #ccc; colour: #555; define: none; margin: 0; } html div#vHbBayqIax div#vHbBayqIax_inpost.columbine-container enter.columbine-input, html div#vHbBayqIax div#vHbBayqIax_inpost.columbine-container enter.mo-optin-form-custom-field.date-field, html div#vHbBayqIax div#vHbBayqIax_inpost.columbine-container enter.mo-optin-form-custom-field.text-field, html div#vHbBayqIax div#vHbBayqIax_inpost.columbine-container enter.mo-optin-form-custom-field.password-field, html div#vHbBayqIax div#vHbBayqIax_inpost.columbine-container textarea.mo-optin-form-custom-field.textarea-field { -webkit-appearance: none; } html div#vHbBayqIax div#vHbBayqIax_inpost.columbine-container enter.columbine-submit, html div#vHbBayqIax div#vHbBayqIax_inpost.columbine-container enter[type="submit"].mo-optin-form-cta-button { show: block; -webkit-box-sizing: border-box; -moz-box-sizing: border-box; box-sizing: border-box; -webkit-appearance: none; border: 0; background: #54C3A5; padding: 13px 10px; font-size: 16px; line-height: 16px; text-align: heart; colour: #fff; define: none; cursor: pointer; font-weight: 700; width: 100%; margin: 0; border-radius: 0; } html div#vHbBayqIax div#vHbBayqIax_inpost.columbine-container div.columbine-note { margin-top: 10px; line-height: regular; } html div#vHbBayqIax div#vHbBayqIax_inpost.columbine-container div.mo-optin-error { show: none; background: #FF0000; colour: white; text-align: heart; padding: .2em; margin: 0; width: 100%; font-size: 16px; -webkit-box-sizing: border-box; -moz-box-sizing: border-box; box-sizing: border-box; border: 1px strong #FF0000; } @media solely display screen and (max-width: 650px) { html div#vHbBayqIax div#vHbBayqIax_inpost.columbine-container div.mo-optin-error { margin-bottom: -10px; } html div#vHbBayqIax div#vHbBayqIax_inpost.columbine-container div.columbine-two-col1, html div#vHbBayqIax div#vHbBayqIax_inpost.columbine-container div.columbine-two-col2, html div#vHbBayqIax div#vHbBayqIax_inpost.columbine-container div.columbine-three-col1, html div#vHbBayqIax div#vHbBayqIax_inpost.columbine-container div.columbine-three-col2, html div#vHbBayqIax div#vHbBayqIax_inpost.columbine-container div.columbine-three-col3 { float: none; width: 100%; margin-right: 0; margin-top: 10px; } } html div#vHbBayqIax.mo-optin-has-custom-field div#vHbBayqIax_inpost.columbine-container div.columbine-column, html div#vHbBayqIax.mo-optin-has-custom-field div#vHbBayqIax_inpost.columbine-container div.columbine-two-col1, html div#vHbBayqIax.mo-optin-has-custom-field div#vHbBayqIax_inpost.columbine-container div.columbine-two-col2, html div#vHbBayqIax.mo-optin-has-custom-field div#vHbBayqIax_inpost.columbine-container div.columbine-three-col1, html div#vHbBayqIax.mo-optin-has-custom-field div#vHbBayqIax_inpost.columbine-container div.columbine-three-col2, html div#vHbBayqIax.mo-optin-has-custom-field div#vHbBayqIax_inpost.columbine-container div.columbine-three-col3 { float: none; width: 100%; margin-right: 0; margin-top: 10px; } html div#vHbBayqIax.mo-optin-has-custom-field div#vHbBayqIax_inpost.columbine-container div.columbine-column textarea.mo-optin-form-custom-field.textarea-field { min-height: 80px; }div#vHbBayqIax *, div#vHbBayqIax *:earlier than, div#vHbBayqIax *:after {box-sizing: border-box;-webkit-box-sizing: border-box;-moz-box-sizing: border-box;}div#vHbBayqIax_inpost_container div#vHbBayqIax_inpost .mo-optin-field:focus {define:0}div#vHbBayqIax_inpost_container div#vHbBayqIax_inpost .mo-optin-form-submit-button:focus {define:0}div#vHbBayqIax_inpost_container div.mo-optin-powered-by{margin:5px auto 2px;text-align:heart;}div#vHbBayqIax_inpost_container div.mo-optin-powered-by a {font-size:16px !necessary; text-decoration: none !necessary;box-shadow:none !necessary;border-bottom-width:0px !necessary;cursor:pointer !necessary;}div#vHbBayqIax_inpost_container .mo-acceptance-checkbox {background-color: #fff;line-height: 0;border: 1px strong #bbb;width: 16px;min-width: 16px;peak: 16px;margin: 0 5px 0 0 !necessary;define: 0;text-align: heart;vertical-align: center;clear: none;cursor: pointer;}div#vHbBayqIax_inpost_container .mo-acceptance-label {cursor:pointer}div#vHbBayqIax_inpost_container div#vHbBayqIax_inpost p {padding:0px !necessary;margin:0px !necessary;colour:inherit;}div#vHbBayqIax .mo-optin-form-wrapper label {colour:inherit;font-weight: regular;margin: 0;padding:0;}div#vHbBayqIax div#vHbBayqIax_inpost_container div#vHbBayqIax_inpost enter[type=submit] {-webkit-appearance: none;}div#vHbBayqIax div#vHbBayqIax_inpost_container div#vHbBayqIax_inpost enter {z-index: auto;}div#vHbBayqIax.mo-cta-button-flag .mo-optin-form-note .mo-acceptance-label {show:none;}div#vHbBayqIax .mailoptin-video-container { place: relative; padding-bottom: 56.25%; peak: 0; overflow: hidden; } div#vHbBayqIax .mailoptin-video-container iframe, div#vHbBayqIax .mailoptin-video-container object, div#vHbBayqIax .mailoptin-video-container embed, div#vHbBayqIax .mailoptin-video-container video { place: absolute; high: 0; left: 0; width: 100%; peak: 100%; }html div#vHbBayqIax div#vHbBayqIax_inpost.mo-optin-form-wrapper {max-width:100% !necessary}#vHbBayqIax .mo-optin-form-container .mo-optin-spinner { border-radius: inherit; place: absolute; width: 100%; peak: 100%; background: #fff url(https://katzenworld.co.uk/wp-content/plugins/mailoptin/src/core/src/property/photographs/spinner.gif) 50% 50% no-repeat; left: 0; high: 0; opacity: 0.99; filter: alpha(opacity=80); } #vHbBayqIax .mo-optin-form-container .mo-optin-success-close { font-size: 32px !necessary; font-family: "HelveticaNeue – Light", "Helvetica Neue Light", "Helvetica Neue", Helvetica, Arial, "Lucida Grande", sans-serif !necessary; colour: #282828 !necessary; font-weight: 300 !necessary; place: absolute !necessary; high: 0 !necessary; proper: 10px !necessary; background: none !necessary; text-decoration: none !necessary; width: auto !necessary; peak: auto !necessary; show: block !necessary; line-height: 32px !necessary; padding: 0 !necessary; -moz-box-shadow: none !necessary; -webkit-box-shadow: none !necessary; box-shadow: none !necessary; } #vHbBayqIax .mo-optin-form-container .mo-optin-form-wrapper .mo-optin-success-msg { font-size: 21px; font-family: "HelveticaNeue – Light", "Helvetica Neue Light", "Helvetica Neue", Helvetica, Arial, "Lucida Grande", sans-serif; colour: #282828 !necessary; font-weight: 300; text-align: heart; margin: 0 auto; width: 100%; place: absolute !necessary; left: 50%; high: 50%; -webkit-transform: translate(-50%, -50%); -moz-transform: translate(-50%, -50%); -o-transform: translate(-50%, -50%); -ms-transform: translate(-50%, -50%); rework: translate(-50%, -50%); } #vHbBayqIax .mo-optin-form-container .mo-optin-form-wrapper .mo-optin-success-msg a { colour: #0000EE; text-decoration: underline; } html div#vHbBayqIax .mo-optin-form-container .mo-optin-form-wrapper .mo-optin-fields-wrapper .list_subscription-field:not(choose), html div#vHbBayqIax .mo-optin-form-container .mo-optin-form-wrapper .mo-optin-fields-wrapper .checkbox-field, html div#vHbBayqIax .mo-optin-form-container .mo-optin-form-wrapper .mo-optin-fields-wrapper .radio-field, html div#vHbBayqIax .mo-optin-form-container .mo-optin-form-wrapper .mo-optin-fields-wrapper .select-field { margin-top: 6px; } html div#vHbBayqIax .mo-optin-form-container .mo-optin-form-wrapper .mo-optin-fields-wrapper .checkbox-field, html div#vHbBayqIax .mo-optin-form-container .mo-optin-form-wrapper .mo-optin-fields-wrapper .radio-field, html div#vHbBayqIax .mo-optin-form-container .mo-optin-form-wrapper .mo-optin-fields-wrapper .select-field { text-align: left; padding: 6px; } html div#vHbBayqIax .mo-optin-form-container .mo-optin-form-wrapper .mo-optin-fields-wrapper .checkbox-field label, html div#vHbBayqIax .mo-optin-form-container .mo-optin-form-wrapper .mo-optin-fields-wrapper .radio-field label { show: block; text-align: left; margin-top: 6px; } html div#vHbBayqIax .mo-optin-form-container .mo-optin-form-wrapper .mo-optin-fields-wrapper .checkbox-field label enter, html div#vHbBayqIax .mo-optin-form-container .mo-optin-form-wrapper .mo-optin-fields-wrapper .radio-field label enter { margin-right: 5px; vertical-align: center; } html div#vHbBayqIax .mo-optin-form-container .mo-optin-form-wrapper .mo-optin-fields-wrapper .select-field choose { width: 100%; } html div#vHbBayqIax div#vHbBayqIax_inpost .mo-optin-fields-wrapper .list_subscription-field:not(choose), html div#vHbBayqIax div#vHbBayqIax_inpost .mo-optin-fields-wrapper .mo-optin-form-custom-field.checkbox-field, html div#vHbBayqIax div#vHbBayqIax_inpost .mo-optin-fields-wrapper .mo-optin-form-custom-field.radio-field { padding: 0 !necessary; border: 0 !necessary; background: clear !necessary; } html div#vHbBayqIax .mo-optin-form-container .mo-optin-form-wrapper .mo-optin-fields-wrapper .list_subscription-field label { show: block !necessary; margin: 5px 0 !necessary; } html div#vHbBayqIax .mo-optin-form-container .mo-optin-form-wrapper .mo-optin-fields-wrapper .list_subscription-field label:last-child { margin: 0; } html div#vHbBayqIax .mo-optin-form-container .mo-optin-form-wrapper .mo-optin-fields-wrapper .list_subscription-field enter[type=checkbox] { cursor: pointer; } .mailoptin-content-lock { colour: clear!necessary; text-shadow: rgba(0,0,0,.5) 0 0 10px; -moz-user-select: none; -ms-user-select: none; user-select: none; pointer-events: none; filter: url("information:picture/svg+xml;utf9,#blur"); -webkit-filter: blur(10px); -ms-filter: blur(10px); -o-filter: blur(10px); filter: blur(10px); } div#vHbBayqIax div#vHbBayqIax_inpost .mo-optin-form-headline, div#vHbBayqIax div.mo-optin-form-container h2, div#vHbBayqIax div.mo-optin-form-container h1 { font-size: 32px !necessary; }div#vHbBayqIax div#vHbBayqIax_inpost .mo-optin-form-description, div#vHbBayqIax div.mo-optin-form-container div#vHbBayqIax_inpost p { font-size: 18px !necessary; }div#vHbBayqIax div#vHbBayqIax_inpost .mo-optin-form-note { font-size: 14px !necessary; }@media display screen and (max-width: 768px) { div#vHbBayqIax div#vHbBayqIax_inpost .mo-optin-form-headline, div#vHbBayqIax div.mo-optin-form-container div#vHbBayqIax_inpost h2, div#vHbBayqIax div.mo-optin-form-container div#vHbBayqIax_inpost h1 { font-size: 30px !necessary; } div#vHbBayqIax div#vHbBayqIax_inpost .mo-optin-form-description, div#vHbBayqIax div.mo-optin-form-container div#vHbBayqIax_inpost p { font-size: 18px !necessary; } div#vHbBayqIax div#vHbBayqIax_inpost .mo-optin-form-note { font-size: 14px !necessary; } }@media display screen and (max-width: 480px) { div#vHbBayqIax div#vHbBayqIax_inpost .mo-optin-form-headline, div#vHbBayqIax div.mo-optin-form-container div#vHbBayqIax_inpost h2, div#vHbBayqIax div.mo-optin-form-container div#vHbBayqIax_inpost h1 { font-size: 25px !necessary; } div#vHbBayqIax div#vHbBayqIax_inpost .mo-optin-form-description, div#vHbBayqIax div.mo-optin-form-container div#vHbBayqIax_inpost p { font-size: 16px !necessary; } div#vHbBayqIax div#vHbBayqIax_inpost .mo-optin-form-note, div#vHbBayqIax div#vHbBayqIax_inpost .mo-optin-form-note * { font-size: 12px !necessary; } } #vHbBayqIax #vHbBayqIax_inpost .mo-optin-field.mo-optin-form-name-field::-webkit-input-placeholder { colour: #555555 !necessary; } #vHbBayqIax #vHbBayqIax_inpost .mo-optin-field.mo-optin-form-name-field:-ms-input-placeholder { colour: #555555 !necessary; } #vHbBayqIax #vHbBayqIax_inpost .mo-optin-field.mo-optin-form-name-field::placeholder { colour: #555555 !necessary; } #vHbBayqIax #vHbBayqIax_inpost .mo-optin-field.mo-optin-form-email-field::-webkit-input-placeholder { colour: #555555 !necessary; } #vHbBayqIax #vHbBayqIax_inpost .mo-optin-field.mo-optin-form-email-field:-ms-input-placeholder { colour: #555555 !necessary; } #vHbBayqIax #vHbBayqIax_inpost .mo-optin-field.mo-optin-form-email-field::placeholder { colour: #555555 !necessary; } div#vHbBayqIax .mo-mailchimp-interest-container { margin: 0 10px 2px; } div#vHbBayqIax .mo-mailchimp-interest-label { font-size: 16px; margin: 5px 0 2px; } div#vHbBayqIax .mo-mailchimp-interest-category-label { font-size: 14px; margin: 5px 0 2px; } div#vHbBayqIax enter.mo-mailchimp-interest-choice { line-height: regular; border: 0; margin: 0 5px; } div#vHbBayqIax span.mo-mailchimp-choice-label { vertical-align: center; font-size: 14px; } div#vHbBayqIax .mo-mailchimp-interest-choice-container { margin: 5px 0; }